Social Buttons

Annoying to some, a way of life to others, on e-Rocks you have the choice to either see/use them or optionally turn them off. Here is how!
The default setting for Social Buttons on the site is on - so the buttons will show up.
To hide the Social Buttons take the following steps.
 
1. Log In
2. Click My Profile
This button is left hand on the main site browser personal menu.
Your basic profile page will open
3. Click Edit
This button is top right of page.
Your profile options will open - these will differ depending on your account type.
4. Select & Click Settings
Your Settings page will appear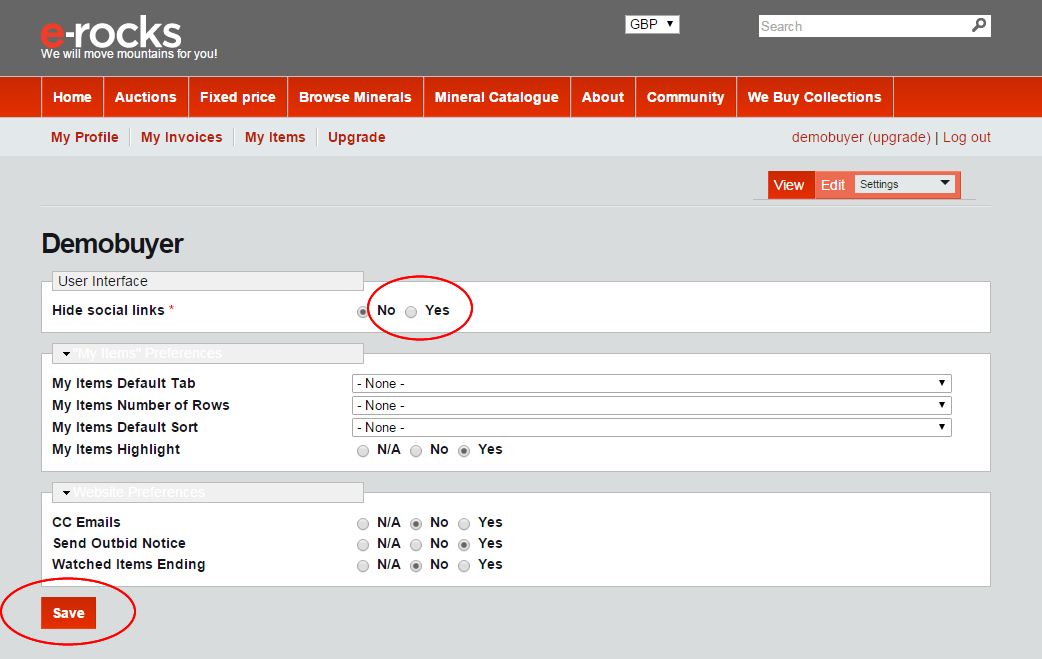 From the top row select Hide Social Links and click Yes.
Click Save at the bottom of the page.
The page will refresh and the social buttons will no longer be displayed.
This will remain in place until you change the settings.
To change the settings repeat the process, but select No in Hide Social Links